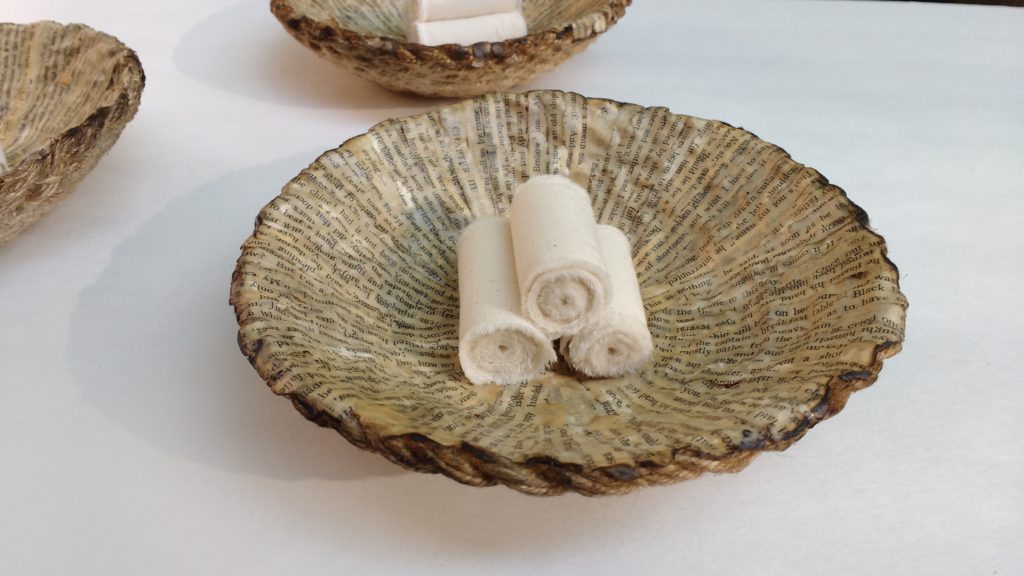 This July – August our founder Gina Hartmann exhibited  ​Mortality and Twine​ a retrospective covering 20 years of work in SE industrial Portland. Whether sculpture or mixed media painting/drawing, each work was incredibly layered, often containing interwoven patterns melting into other mediums and colors. When first glancing at the walls lined with intricate, beautifully crafted works, the viewer is hit by a strong sense of curiosity, a deep desire to uncover every layer, every brushstroke, every strip of fabric caught in the complex, emotional mesh of the art pieces. This curiosity is almost morbid, for it soon becomes obvious that each piece holds a deeply personal significance, and to strip away the layers of paint and color would not only destroy the tangled stories held within each work, but violate some emotional sanctity barely restrained underneath the wraps of string.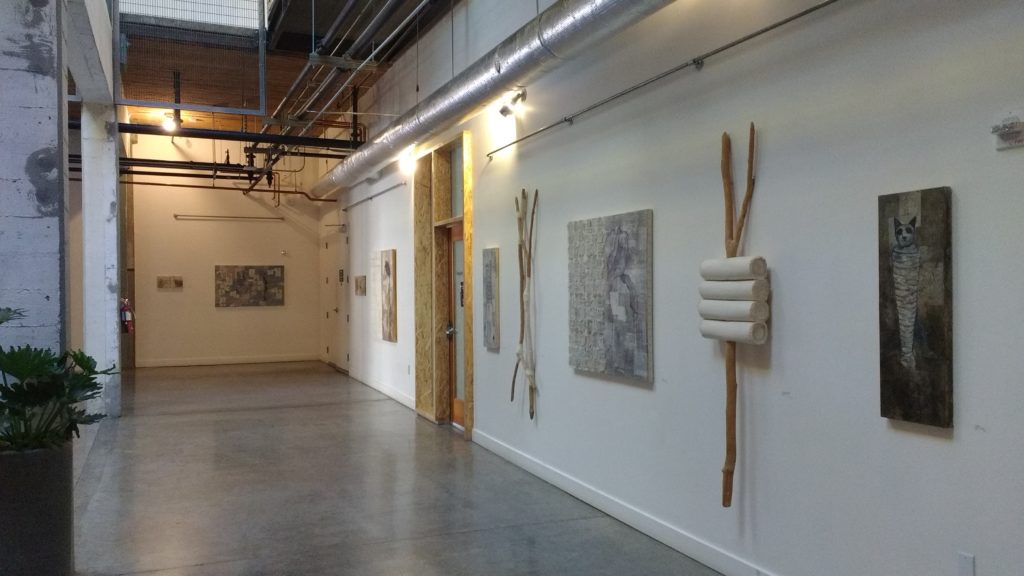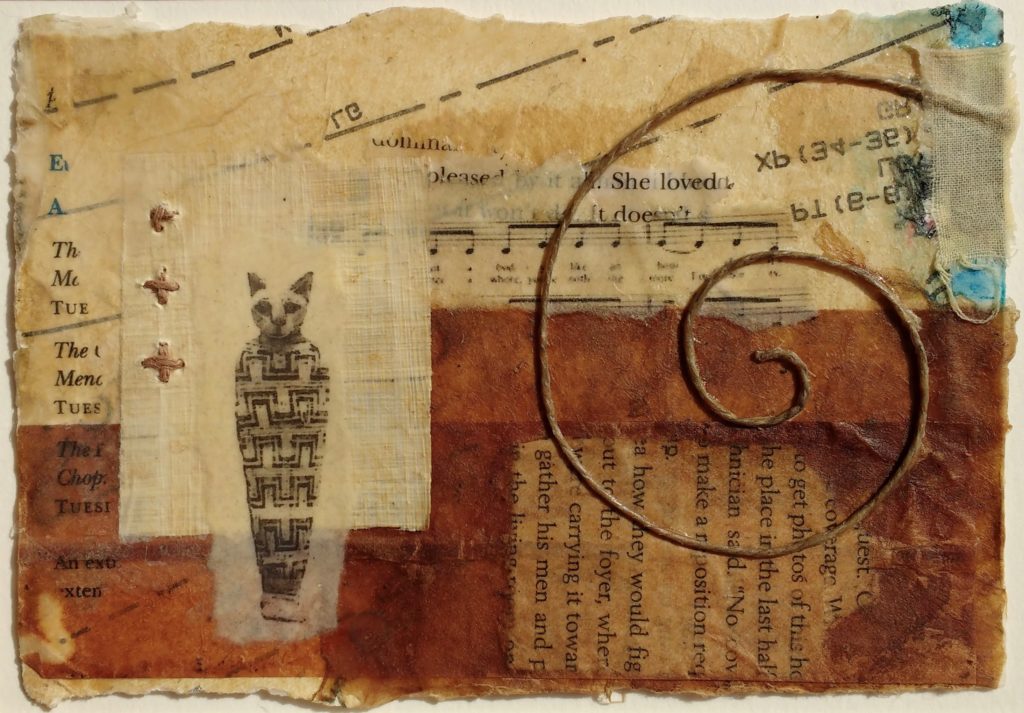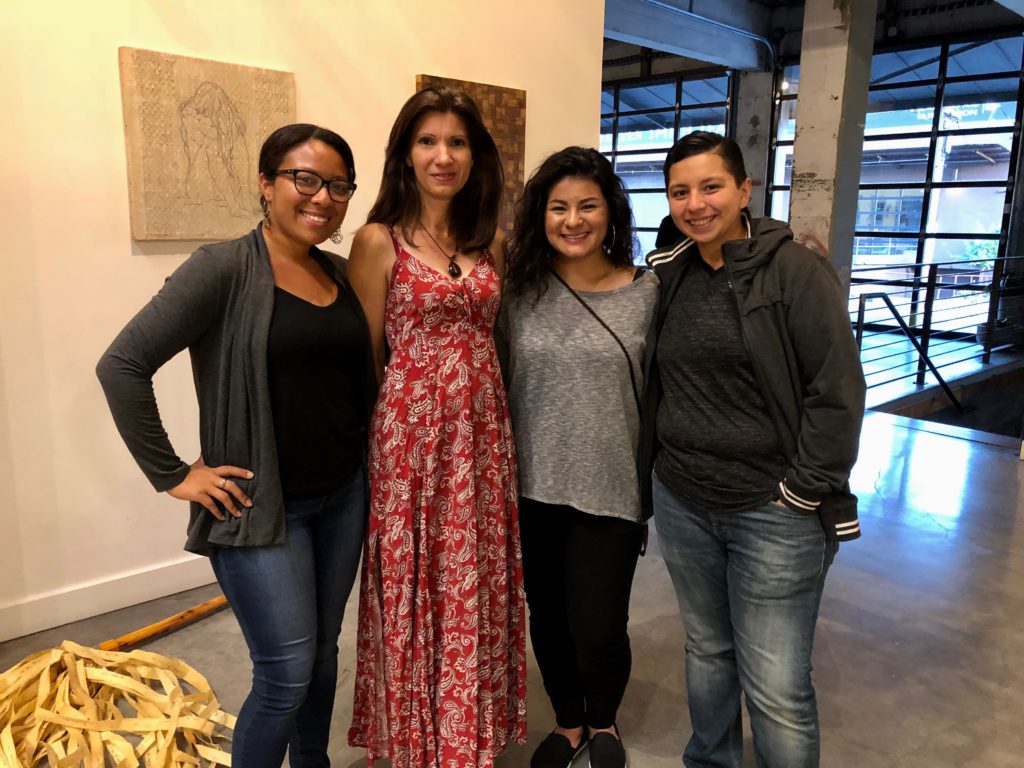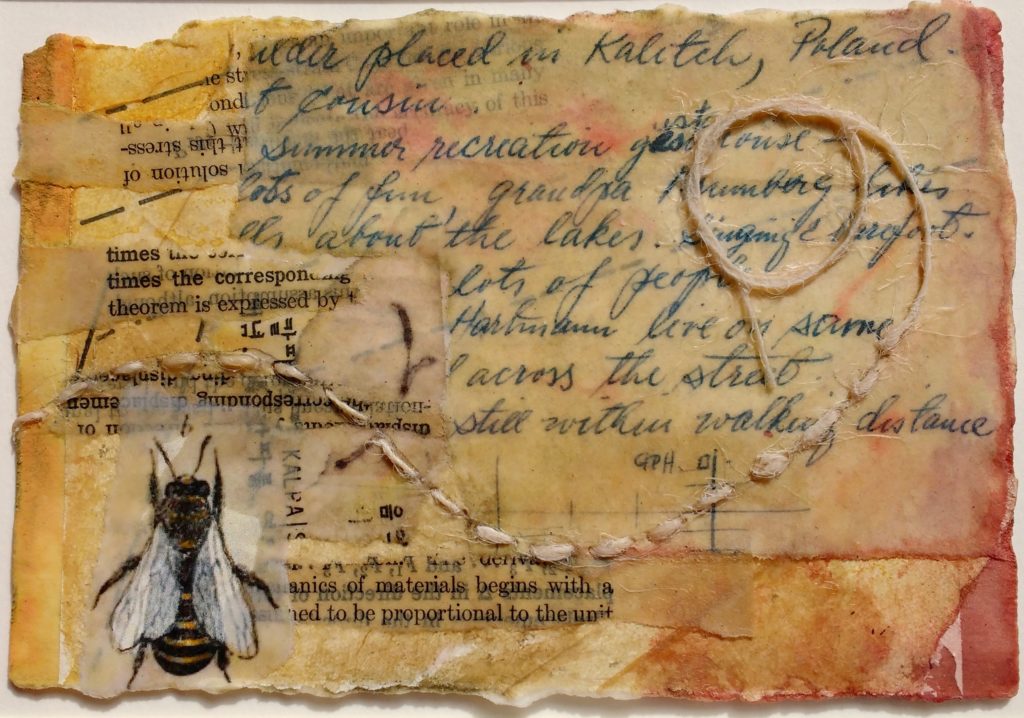 There is no blatant narrative to the pieces, but this does not seem to be the point of them. To turn the gallery into one linear story would be disgraceful, for it is within the timelessness of the pieces that the viewer is enraptured, the feeling that each piece is a moment, a memory, or a forgotten emotion frozen in art that does not need to be placed in a specific context–in makes its own context. Staring at one piece to capture all of its details could take days, weeks, months, etc., for it is like staring at the entire life of a person up until the moment that artwork was conceived.
We thank Gina for gathering these amazing pieces into one place for our viewing pleasure. We hope that she will grace us with more art and sculpture in the near future and keep us wondering about the hidde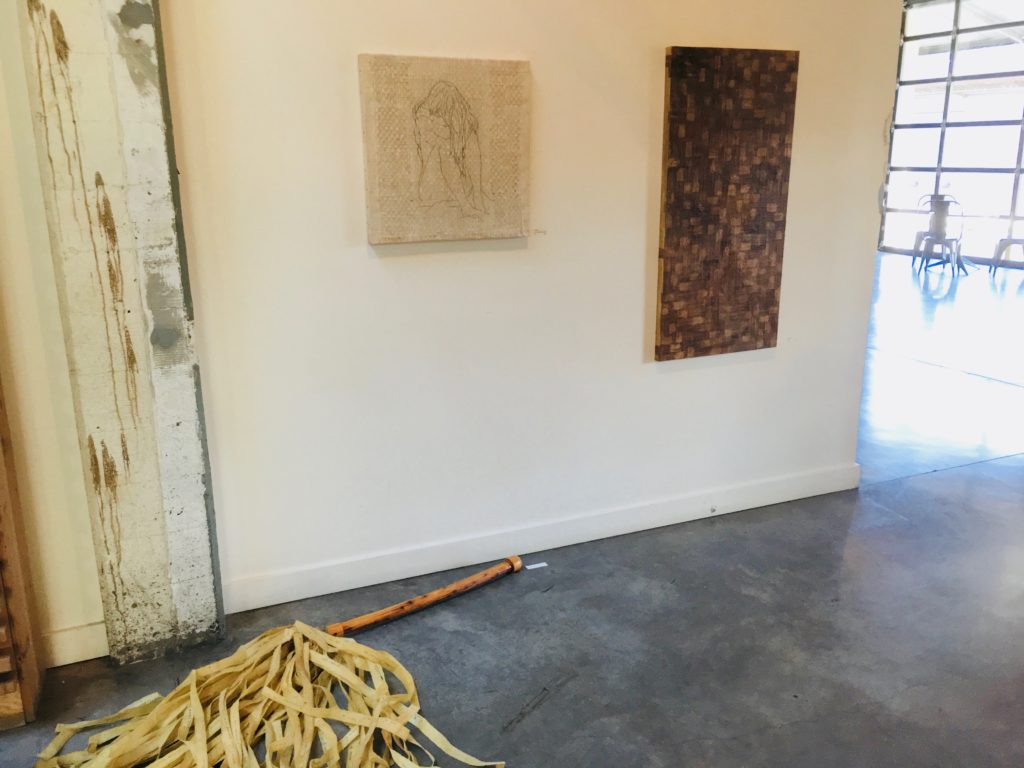 n details.
– SophiaValdez