NOW Artist Residency 2018
Due to schedule conflicts with one of our Judges,                                                                          we are extending our DEADLINE TO NOV 30.
Deadline for Application: NOV. 30, 2017                                                                      Notification of Selection: DEC. 11-15, 2017                                                                  Residency commences: On or around June 25, 2018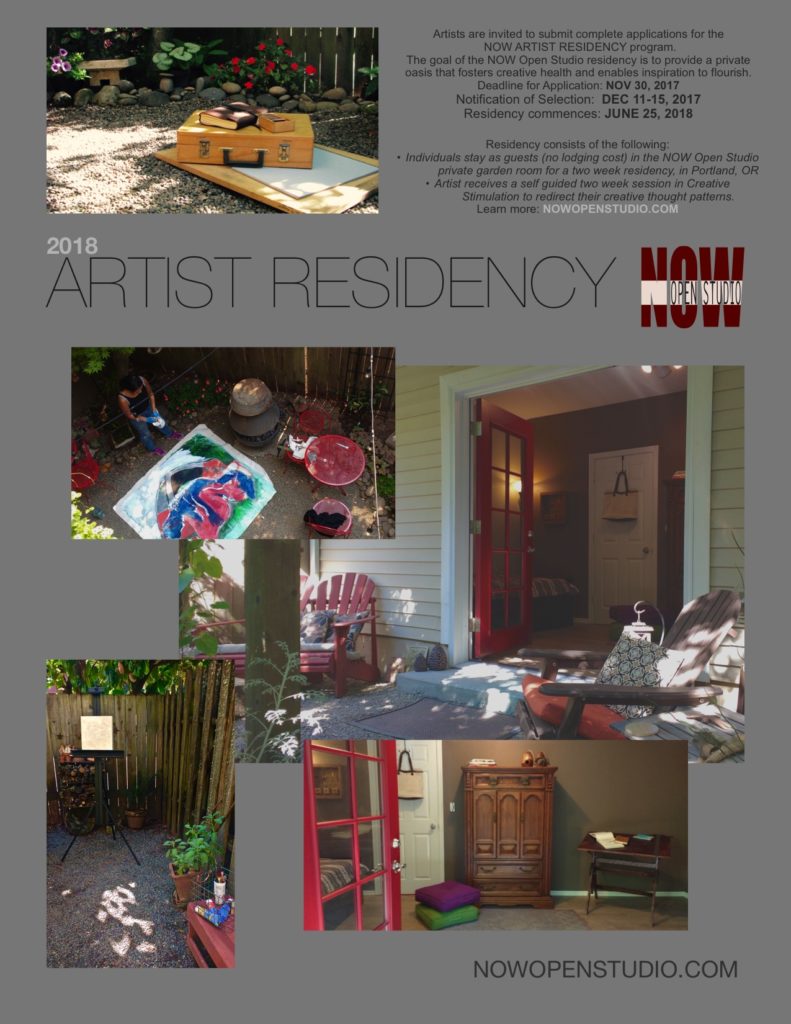 Sign up for email updates.
(artist responsible for all transportation expenses and meals)
NO SMOKING OF ANY KIND. NO PETS.