International Small Works Traveling Exhibition
2020/21 Call to Artists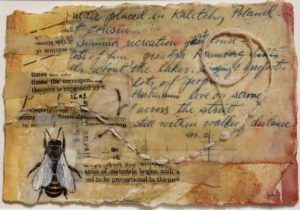 The Mini Salon was organized as a result of an extraordinary and accelerated effort from the partnership of NOW open studio, House of Friends Kenya & House of Friends Cincinnati.
A two year tour will take the The Mini Salon across the US and over seas to Kenya, Africa with possibility of a European leg. We want artists to submit pieces that embody the spirt of their work; (style, themes, or genera they usually work in.)
The only thing mini about this exhibition is the work. Our vision is for it to be monumental in every other aspect. Though the works will be uniform in size each piece will contain the spirt of the individual artist, but with I combined voice of a moment in time. Art soothes, persuades, perturbs, asks questions, and above all persists.
The incomparable year of 2020 will inevitably influence the artistic voice world wide. In isolation one would assume a certain ignorance of the outside world, but it has been shown in the repressive or darkest of times there is a shared knowledge that seems to always permeate. We hope to receive diversity in themes. (political intensity, subjective immediacy, lyrical, abstraction, conceptual, literalism, minimalism etc.) This show is not about a pandemic, but the fact is clear there will be an impact to the artistic world. This exhibition will serve as a time capsule of expression during a very significant time.
We hope to expose a broad spectrum of the viewing public to a world wide collective of artistic voices."